Improvement

Minor

BitBucket Server 5.11
Jenkins ver. 2.73.1
Bitbucket Branch Source 2.2.8
Hello.
I took a look at this video yesterday - https://youtu.be/U3vb8azE1Zc
In this you can see that BItBucket build statuses have information about executed tests.
We can do the same for this plugin!
I spoke with my colleagues and they think this would be good and this information would improve their development process.
This is how this may look: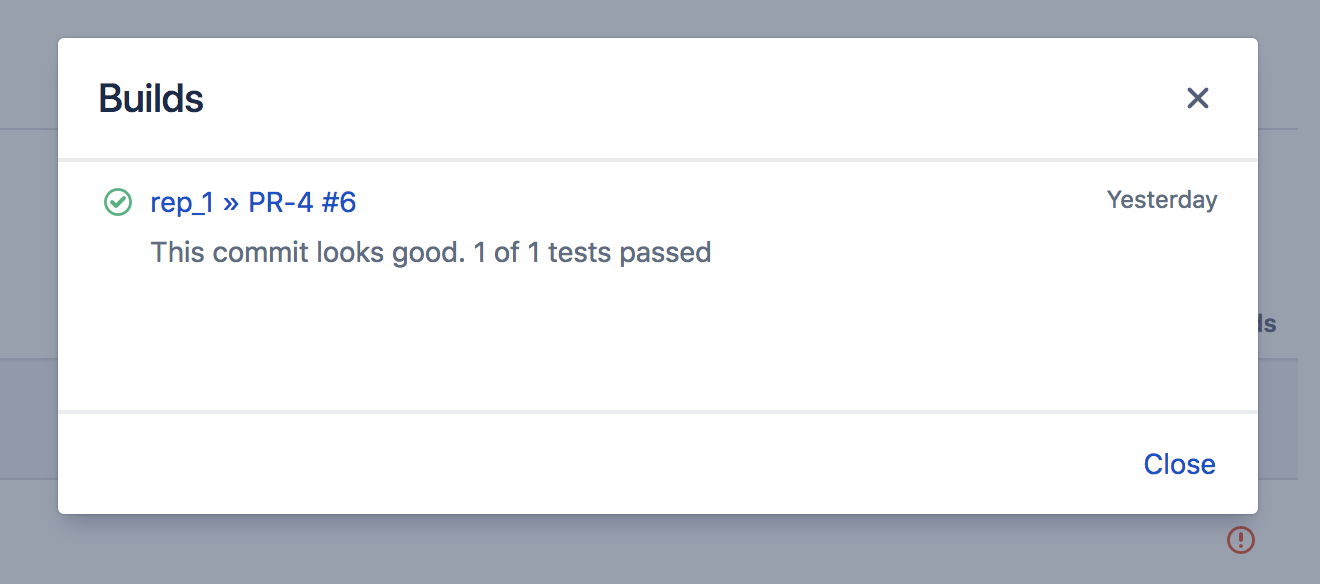 Thanks.
Alaiksei Savanchuk
made changes -
Field
Original Value
New Value
Resolution
Won't Fix

[ 2 ]

Status
Open

[ 1 ]

Closed

[ 6 ]