Type: Bug

Priority: Minor

Environment:

Jenkins 2.222.4
I'm experiencing a strange behavior in different pipeline scripts (#!/usr/bin/env groovy).
When the jobs are saved to config.xml file, two different formats are used. I don't know why it happens. Let's take a look at the following groovy line: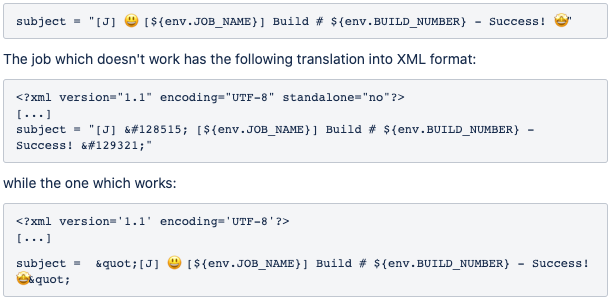 I had to use an image because otherwise I have the following error creating the issue itself: "We can't create this issue for you right now, it could be due to unsupported content you've entered into one or more of the issue fields. If this situation persists, contact your administrator as they'll be able to access more specific information in the log file."