Hello,
I've installed this plugin and configured an application in my user's applications' panel (note that I'm using a hosted version of GitLab, not the EE). Then, I've configured following values in the plugin: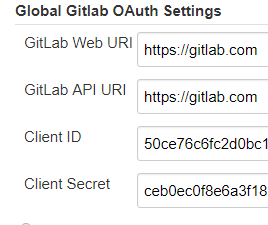 (ID and secret is obviously truncated). However, when I click on the Login page, it correctly redirects me to GitLab, asks for the authorization, but when it redirects me back to Jenkins, I'm still not logged.
My environment is publicly open, but the server itself is behind a load balancer which redirects requests from https to http. Would that be the issue?
Best,
Rafal