We use the gradle plugin to generate reports as part of our build.
As there are multiple components, multiple XML files are generated.
We then publish using the Jenkins Dependency Check Plugin
 dependencyCheckPublisher 

'**/dependency-check-report.xml'
Logs indicate this is running fine
[Pipeline] dependencyCheckPublisher
16:23:54  [DependencyCheck] Collecting Dependency-Check artifact
However in the resultant build we get multiple links which display no CVEs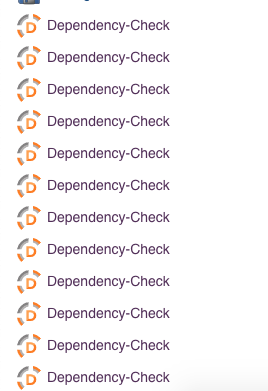 When we downgrade to 4.1.1 this works fine.