Type: Bug

Priority: Major

Labels:

Environment:

p4-plugin 1.8.5
Jenkins 2.105
I have a Perforce stream called //UE4/main and in a subdirectory I have the SteamCMD utility.
To use the steamcmd utility I defined a job that maps that specific directory to the workspace only, like so: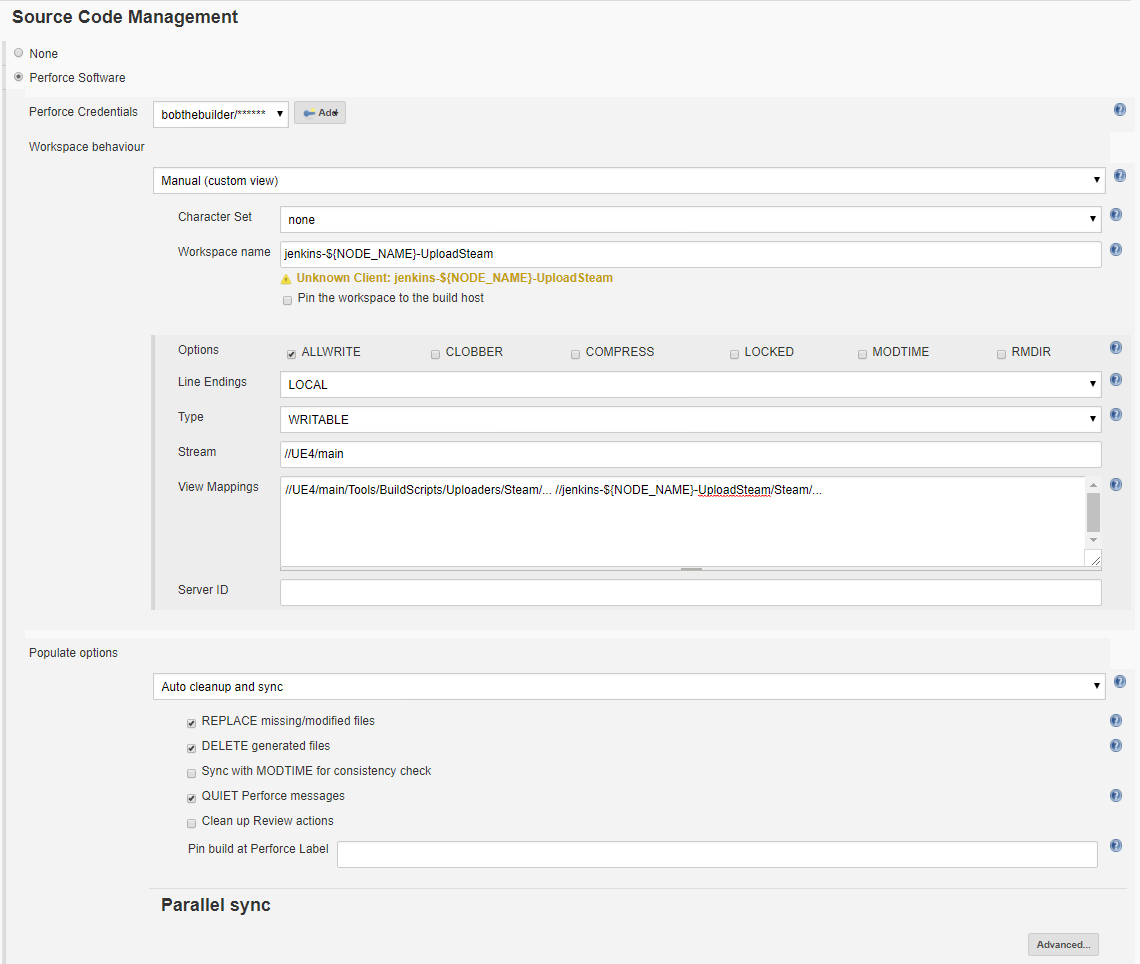 Unfortunately, when this job was ran, the resulting workspace was like so:
Which resulted in an unnecessary download of about 13 80 Gb of content (when I only needed 2 Mb).
I don't think I specified the view incorrectly (essentially, it should have only synced Tools/BuildScripts/Uploaders/Steam/ to the workspace folder Steam).