Type: Bug

Priority: Trivial

Environment:

Jenkins 2.176.3 (also visible in the latest weekly 2.222 and visible for as far as I can remember).
Reproduction Case
hit disconnect from the UI
Notice the message in the UI shows the stack: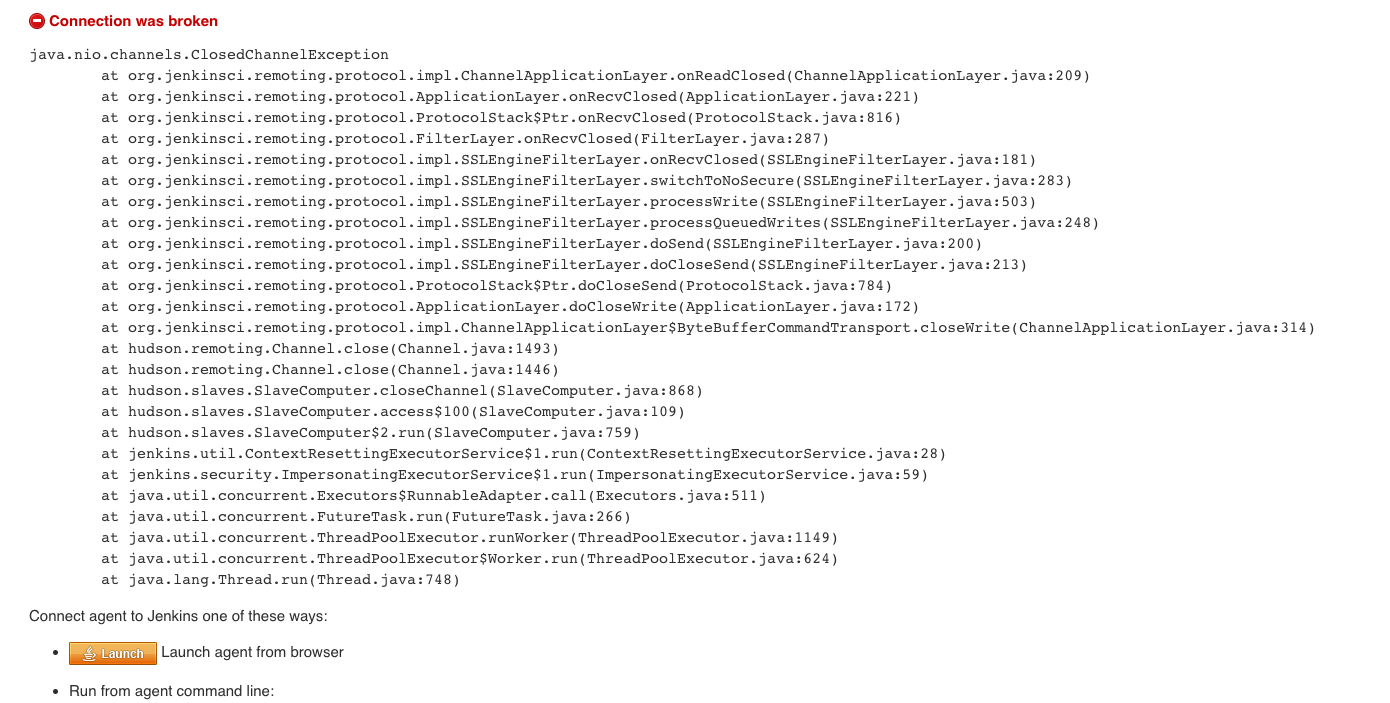 Upon reconnection, the stack disappears.
Note: in the logs only the disconnection appears (stack suppressed) with an INFO level message.