Bug

Minor

OS: Win 2008 Server R2 64bit
Java: Amazon OpenJDK 1.8.0_222-b10
Jenkins: 2.222.1
warnings-ng 8.1.0

Client: Win 10, Chrome 81 & IE 11
I can no longer click on the Pie Chart to filter the warnings list.  I can click on the levels below the chart still to remove those.  In the past I use to click the lower levels to disable then click on the red area to get down to the "Error" listing.  I can still get there manually by entering the URL.
This broke a revision or two back but I figured it might get fixed so I hadn't reported it yet.
http://svn-reporting:8081/job/ZZZ/336/eclipse/error/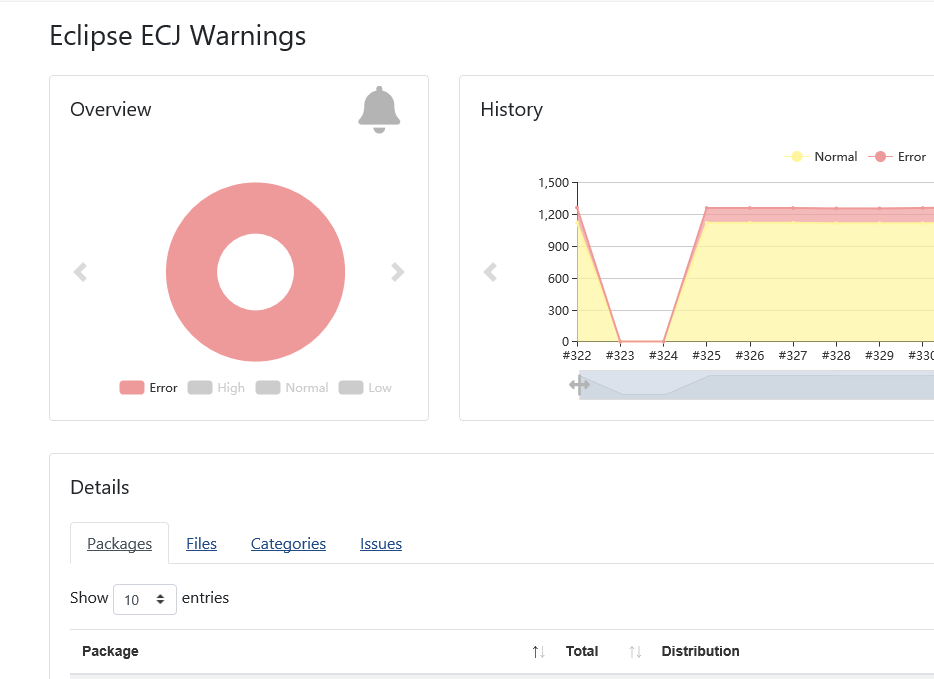 duplicates

JENKINS-61764 Click on Part of Doughnut Trend Chart does not filter the corresponding warnings

Resolved