Released As:

1.16 fixes the text contrast
Jenkins 2.249.1 user interface improvements look very nice. Easier to read text, better highlights, and more pleasant color scheme.
Unfortunately, the headings on the console log fragments displayed by the pipeline stage view plugin are almost unreadable due to low contrast between foreground and background colors.
Jenkins 2.249.1 release candidate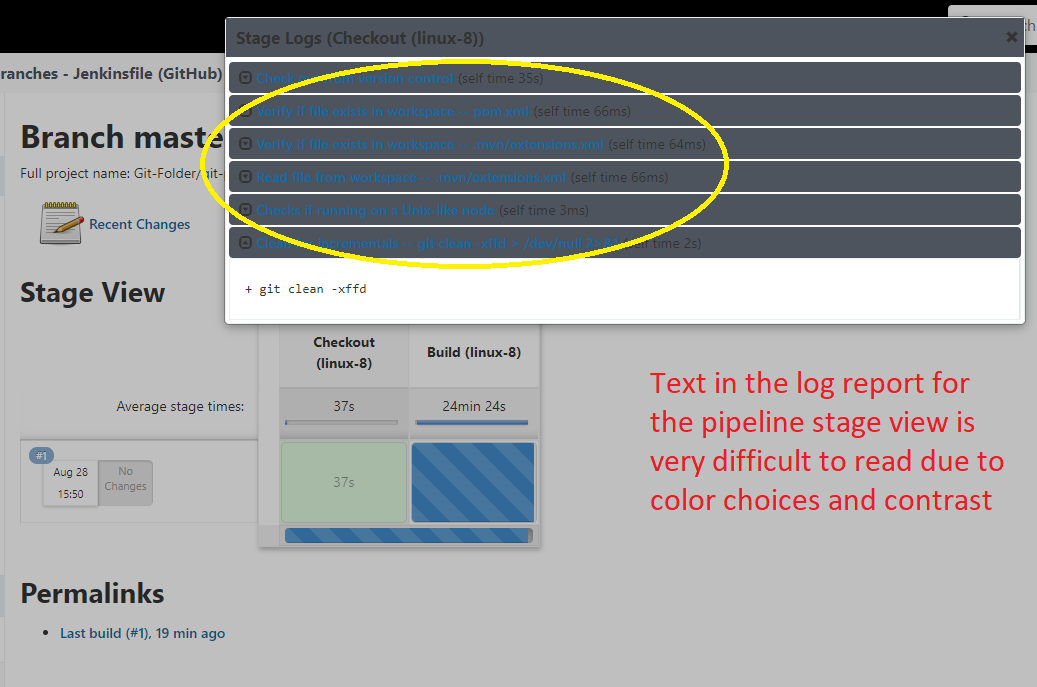 Jenkins 2.235.5 release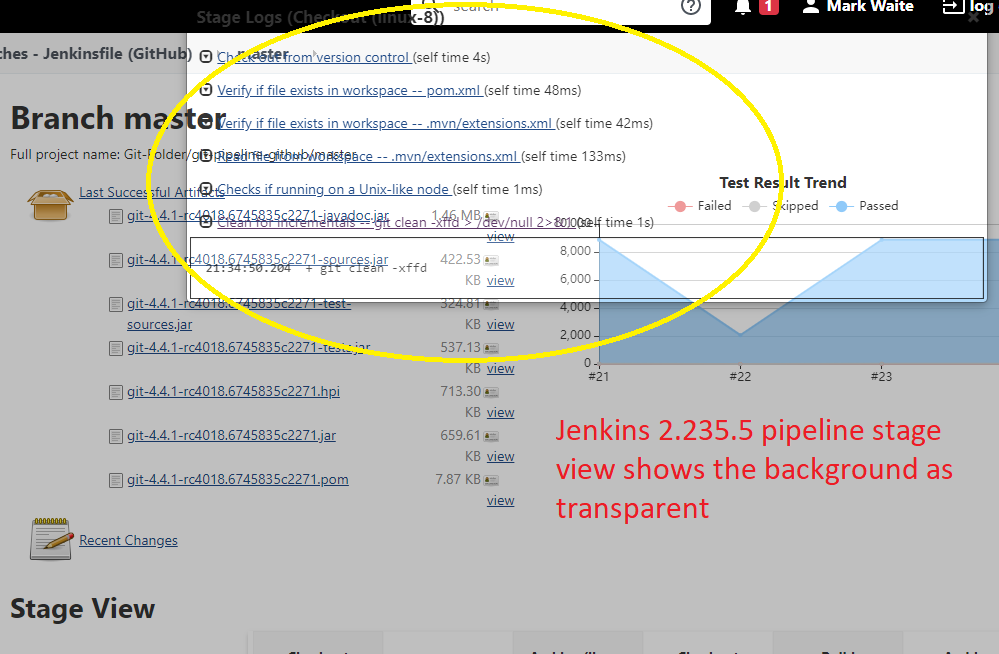 causes

JENKINS-64015 Job urls are set to the same color as the background in the Pipeline logs

In Progress

JENKINS-63830 stage log headings are too dark to read

Resolved
links to