In the job configuration interface "Quiet period calculator" shows the index starting from 0.
And in the first block there should be 5 parallel builds, after that 1 should be launched (there are only 6 parallel tasks in the job).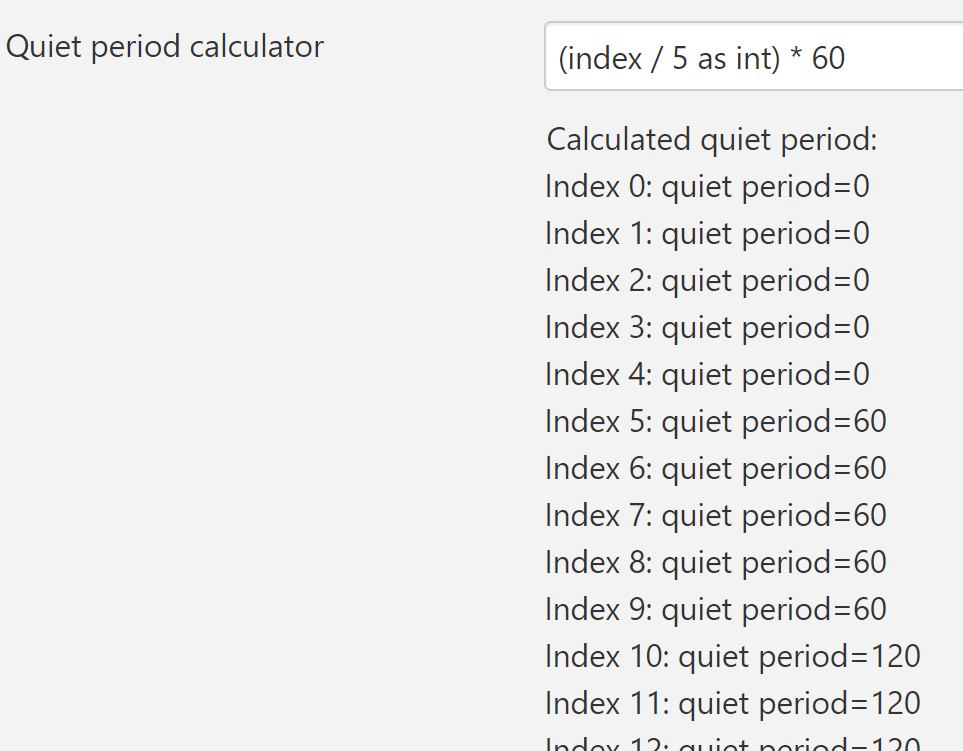 however, in the console output, we can see that the numbering starts from 1.
Therefore, at first, only 4 parallel builds were launched, then 2 more.
I think it is more correct to actually start the index at 0, as shown in the interface.