Type: Bug

Priority: Major

Environment:

Claim-Plugin Version 2.18
Jenkins 2.270
Hello,
the latest version of the claim plugin introduced a problem with the referenced build-failure-analyzer plugin.
I think it was introduced with this pullrequest:
https://github.com/jenkinsci/claim-plugin/pull/75
The now required version 2.27.0 seems to be an erroneous tag, it seems that it was never released.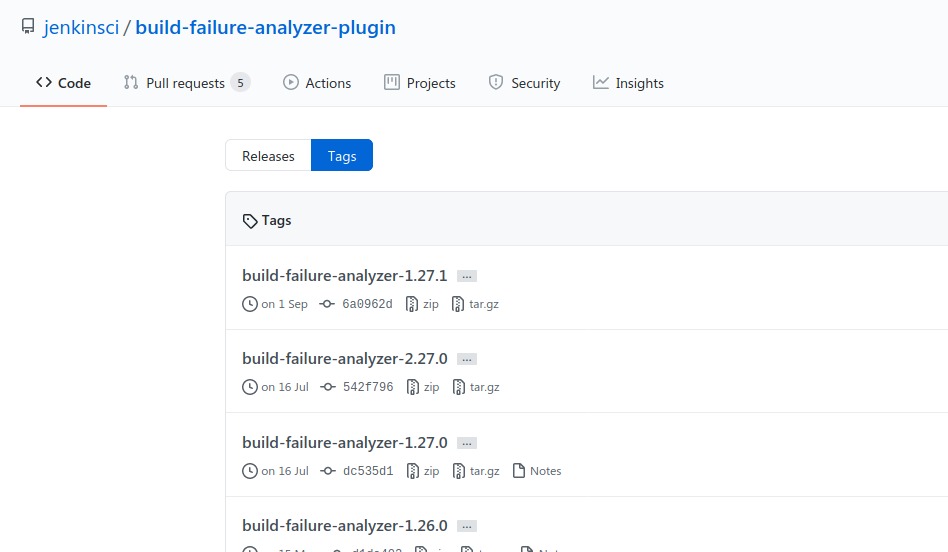 With this it is not possible to use or even downgrade the claim-plugin via the GUI.
Greetings and stay safe and healthy!
Heiko