Bug

Critical

Resolution:

Cannot Reproduce

Jenkins version: 2.274 , Active choices parameter plugin version: 2.5.1
Hi, 
When a job have a parameter of type "Active choices parameter" we can't save the job configuration from the UI.
When using the other parameters types like String and Boolean it's ok and we can save.
This is the error when trying to click Apply (the save button also not working):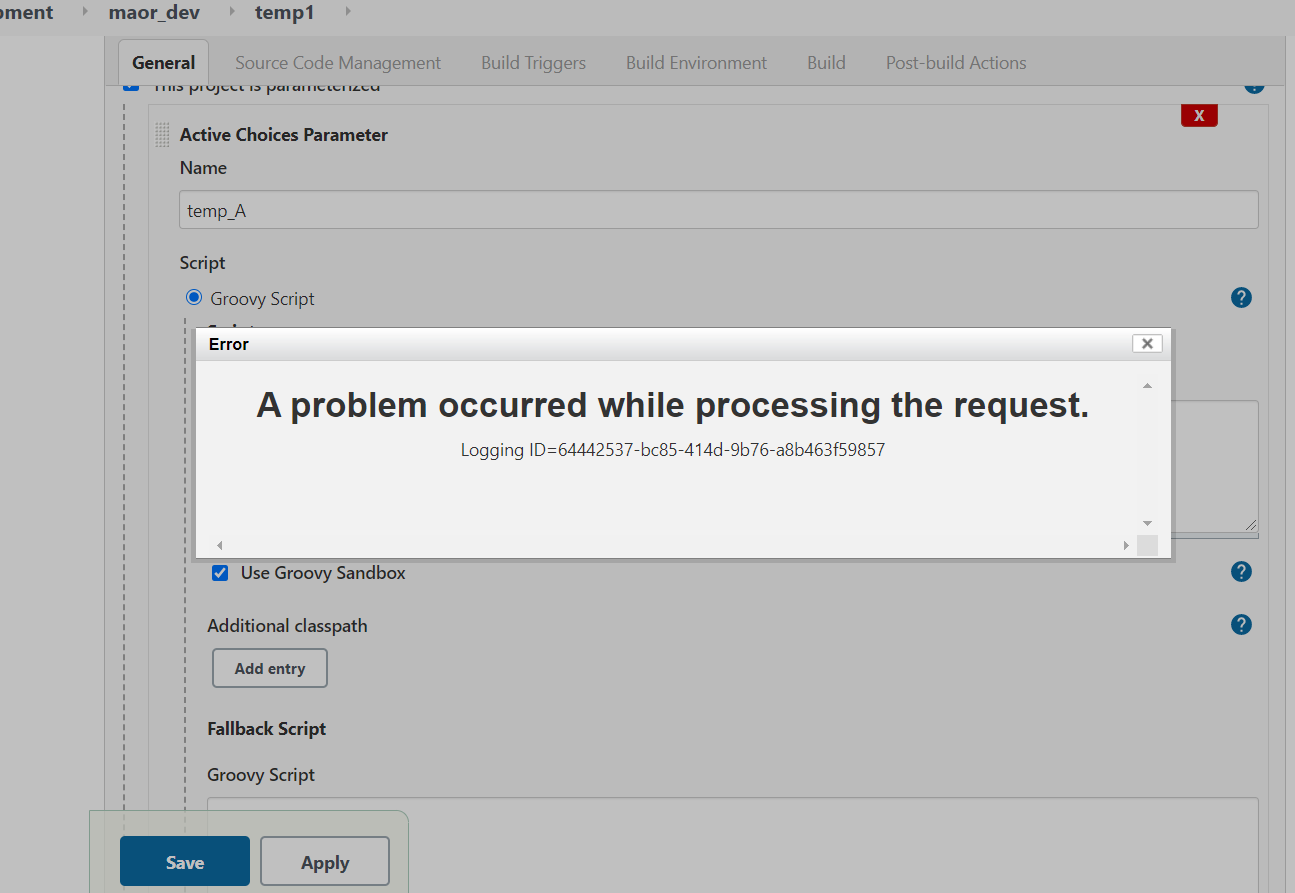 It's critical because we have a job with 'Build periodically with parameters' configuration that we can't change from the UI or from the groovy code.