Bug

Blocker

Jenkins versions used for verification : 2.280 and 2.263
With updating the "extended-choice-parameter" plugin from 0.78 to 0.82 the JSON parameter remains invisible. The used configuration here is "JSON Parameter Config Groovy Script File" referring to a local file.
With inspecting the website I saw a missing schema parameter in initialising the JSONEditor. And errors based on a null reference.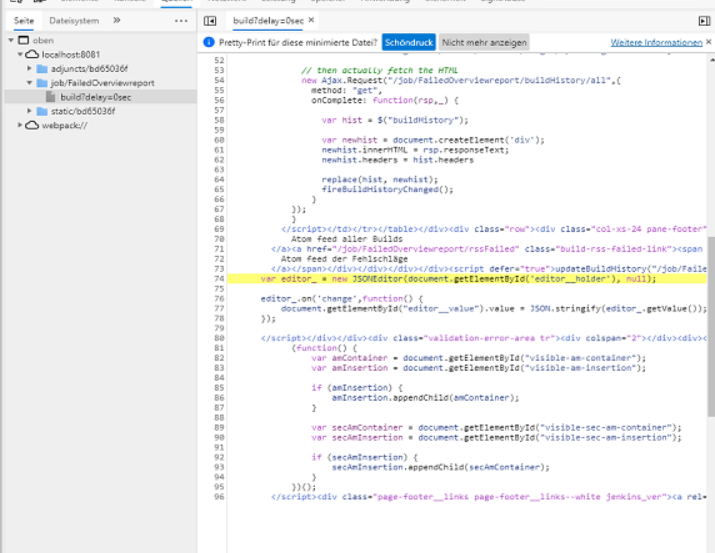 With the previous plugin version (0.78) there is no such issue at all