Bug

Minor

Jenkins 2.291
gitlab-branch-source-plugin 1.5.4
When project branch scan, sometimes all branches will be detected, other times only a subset of branches will be detected. I haven't been able to reliably reproduce it. It seems random.
In the example below, it is only detecting 96 branches, but there are 281 branches in the repository.
Additionally, unsure if it's related to the same issue, often branches will get randomly crossed out.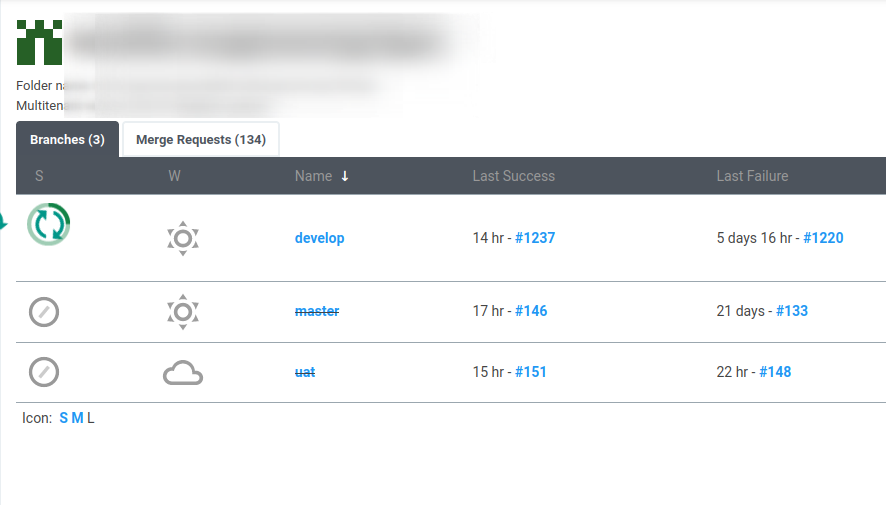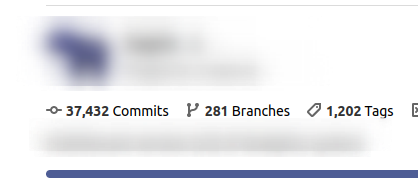 An example scan project log:
Started by user Callum
[Wed Jun 09 22:17:34 UTC 2021] Starting branch indexing...

Unable to detect if it is a mirror or not still fetching MRs anyway...

Checking branches..

Checking branch <redacted>

Checking branch <redacted>

Checking branch <redacted>

Checking branch <redacted>

Checking branch <redacted>

Checking branch <redacted>

Checking branch <redacted>

Checking branch <redacted>

Checking branch <redacted>

Checking branch <redacted>

Checking branch <redacted>

Checking branch <redacted>

Checking branch <redacted>

Checking branch <redacted>

Checking branch <redacted>

Checking branch <redacted>

Checking branch <redacted>

Checking branch <redacted>

Checking branch <redacted>

Checking branch develop
'Jenkinsfile' found
Met criteria
Branch reopened: develop (5141458a174885466d43aec29fe4e6c7142fe182)
Scheduled build for branch: develop

Checking branch <redacted>

Checking branch <redacted>

Checking branch <redacted>

Checking branch <redacted>

Checking branch <redacted>

Checking branch <redacted>

Checking branch <redacted>

Checking branch <redacted>

Checking branch <redacted>

Checking branch <redacted>

Checking branch <redacted>

Checking branch <redacted>

Checking branch <redacted>

Checking branch <redacted>

Checking branch <redacted>

Checking branch <redacted>

Checking branch <redacted>

Checking branch <redacted>

Checking branch <redacted>

Checking branch <redacted>

Checking branch <redacted>

Checking branch <redacted>

Checking branch <redacted>

Checking branch <redacted>

Checking branch <redacted>

Checking branch <redacted>

Checking branch <redacted>

Checking branch <redacted>

Checking branch <redacted>

Checking branch <redacted>

Checking branch <redacted>

Checking branch <redacted>

Checking branch <redacted>

Checking branch <redacted>

Checking branch <redacted>

Checking branch <redacted>

Checking branch <redacted>

Checking branch <redacted>

Checking branch <redacted>

Checking branch <redacted>

Checking branch <redacted>

Checking branch <redacted>

Checking branch <redacted>

Checking branch <redacted>

Checking branch <redacted>

Checking branch <redacted>

Checking branch <redacted>

Checking branch <redacted>

Checking branch <redacted>

Checking branch <redacted>

Checking branch <redacted>

Checking branch <redacted>

Checking branch <redacted>

Checking branch <redacted>

Checking branch <redacted>

Checking branch <redacted>

Checking branch <redacted>

Checking branch <redacted>

Checking branch <redacted>

Checking branch <redacted>

Checking branch <redacted>

Checking branch <redacted>

Checking branch <redacted>

Checking branch <redacted>

Checking branch <redacted>

Checking branch <redacted>

Checking branch <redacted>

Checking branch <redacted>

Checking branch <redacted>

Checking branch <redacted>

Checking branch <redacted>

Checking branch <redacted>

Checking branch <redacted>

Checking branch <redacted>

Checking branch <redacted>

Checking branch <redacted>

96 branches were processed