hello, I am not sure this is the place to ask for help. If it is not, please advise the right place. 
I am trying to use jenkins to do automatic build. Evrytime when there is a new commit with comments contains "jenkins" keyword, I would like the build is triggered. So I set "Comment (regex) for triggering a build" as ".*jenkins.*"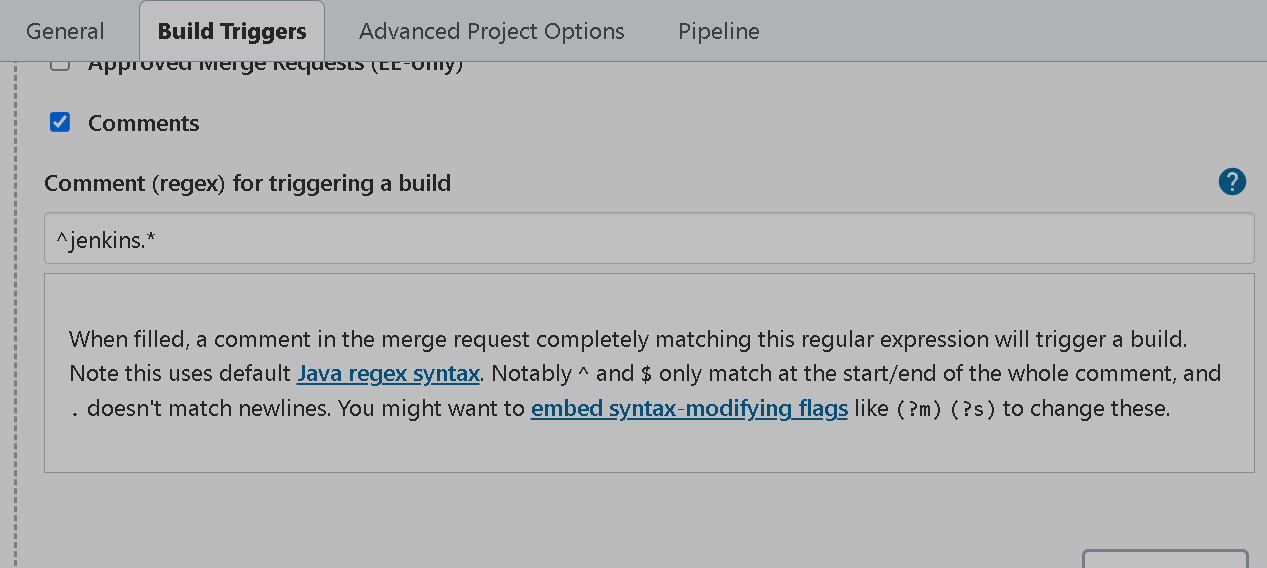 But it is not working, anyone can help? Thanks.
regards,
liwei