Improvement

Minor

Jenkins 2.263.1
P4jenkins 1.11.6
If the Authorize Project Plugin is installed and enabled with 'Run as Specific User' Strategy set:

no credentials will appear under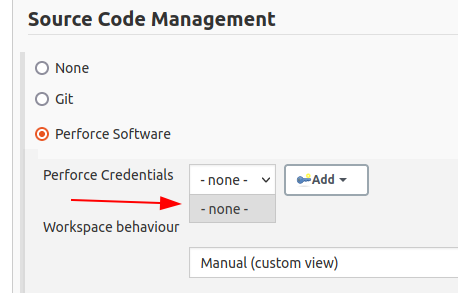 The issue may be in either plugin but I am recording this here for other users to find. Thank you to the Jenkins admin that found this and let me know.
See related issue with Git - https://issues.jenkins.io/browse/JENKINS-55624.
duplicates

JENKINS-55624 Authorize Projects plugin causes no git credentials to be found with 'Run as Specific User' Strategy is set

Fixed but Unreleased