Bug

Minor

Jenkins 2.346.1-rc and Jenkins 2.348
Remote class loader statistics are provided for each agent in the "System Properties" page that is available for each agent from the "/computer/agent-name/systemInfo" page. The statistics table is formatted with the old style table rather than the more attractive new style tables.
Table from system properties of agent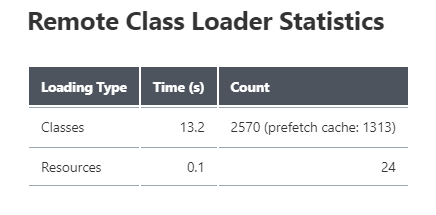 The table is created by groovy code rather than jelly.
New table from system properties of agent

The new table in the pull request doesn't use the same background color on the table heading as the existing tables on that page. It also extends the full width of the page even though that makes the data more difficult to read. Coaching is welcomed on how to improve the look of the table in the new layout.