Bug

Major

JDK 1.7
Jenkins ver. 1.614
Active Choices Plug-in 1.4
In Coordinator project, I have two AC Reactive parameters where, and type of both is Checkbox. The second parameter references the first and it should react when the first parameter changes its value.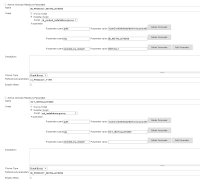 The first parameter has more than one option (check boxes) where one is selected by default, but when I change selection on the first parameter (check some other options), and check the value of the first parameter in the Groovy script in the second parameter, it always returns only default selected value (INSTALL1), other selected values are not detected by the second parameter. If I change choice type of the first parameter to radio button or multi select , everything works fine.