Scope
Fix so that the link is valid
Add a test
Original request
In case BO does not support some parameters you will be redirected to classic. That redirect does not work. The href is empty.
You can test with https://github.com/scherler/jenkins-testfiles the `JENKINS-40617` branch provides an example for input in a pipeline.
When you go into the detail view of the pipeline you will see the link on a paused for input biuild.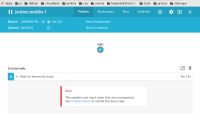 BTW the parametrized unsupported like `JENKINS-40617-param` branch still works as expected.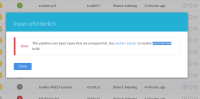 is duplicated by

JENKINS-47003 Paused pipeline's "Jenkins Classic" link is incorrect when job uses unsupported parameter type

Closed
links to