Hi Team.
It's a major issue as the Jira plugin is not populating any data from Jira site.
We had successfully configured the Jira & Jenkins integration on the Jenkins server with the help of Jira plugin and it passed the test connection. But when we use "Jira Release Version Parameter" option on the job configuration page, then it's not populating any data. Please refer below screenshot for your reference.
This is the message we are getting on the build screen.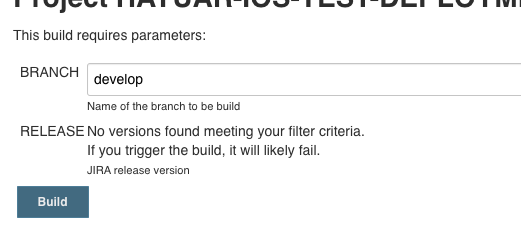 Jira's job configuration parameter