Type: Bug

Priority: Minor

Labels:

Environment:

Jenkins 2.263.4
Tested in the latest Jenkins 2.263.4 version.
Once we are in any items (like a job, folder, etc), when we expand the menu from the breadcrumb, the submenu `Manage Jenkins` doesn't appear.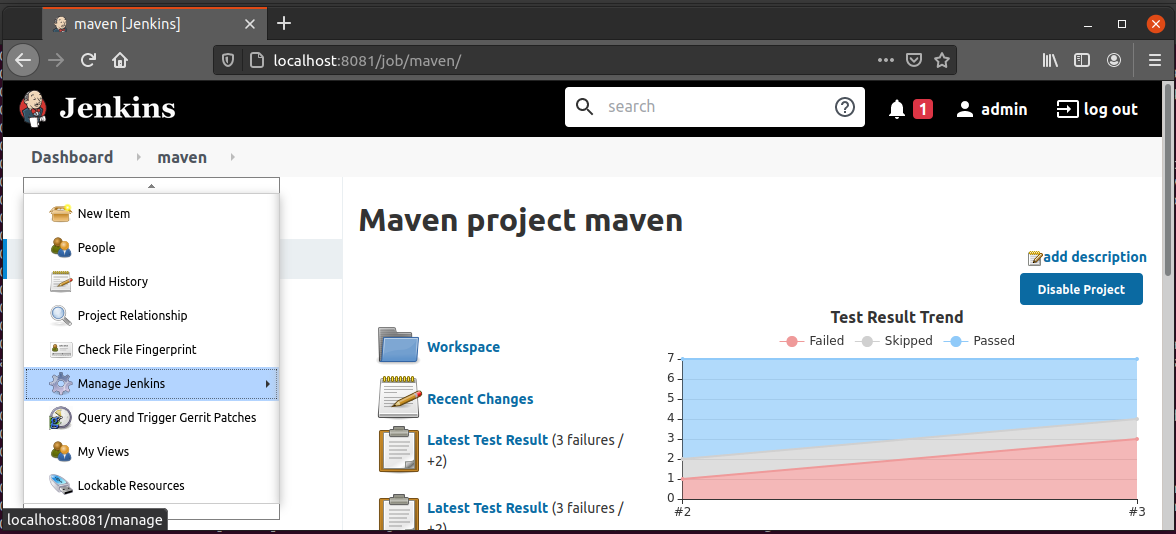 This issue only appears when the browser's window is too small. The submenu `Manage Jenkins` appears again as soon as we increase the height of the browser window.