Bug

Minor

Jenkins 2.303.3, testng-plugin 552.va20eb2369116
Prior versions of the TestNG plugin displayed a graph of the results for the job when the user opened the job page and then clicked the "TestNG Results" link on the sidebar.
The plugin release 552.va20eb2369116 introduces the POST annotation and appears to try to read that result from a groovy file that defines the page. Jelly pages can be annotated to use POST. I don't know how to annotate a groovy UI file to use POST instead of GET.
May be simplest to remove the POST annotation from the graph and graphMap methods.
Older releases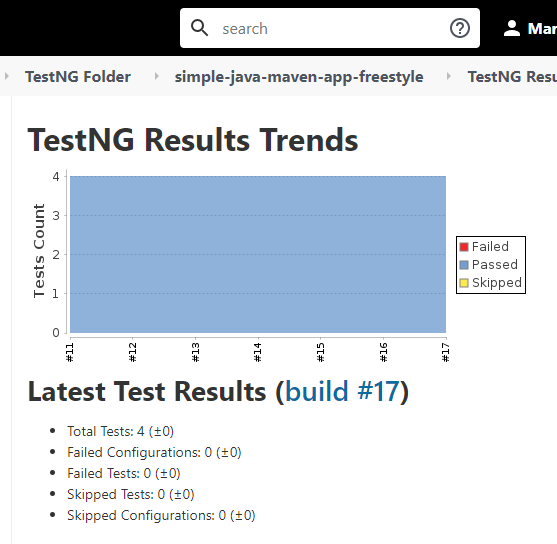 Current release