Improvement

Major
The parallel sequential pipeline rendering appears seriously distorted while jobs are running. Steps and even entire branches are missing. Sometimes nodes are rendered at the right between the parallel step and the end circle.
At start things are looking well still: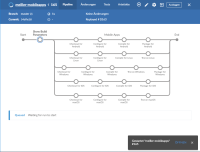 Now some stages are missing for the macOS agent: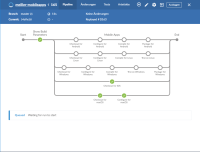 Now also the Android branch got lost. Interestingly the Windows branch still shows up although running on same agent: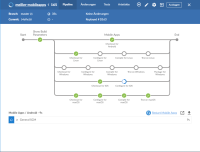 Finally it's all good again: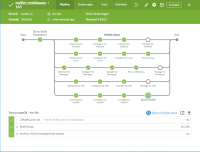 Entire branches get lost when limiting the amount of jobs per agent to one. Failed to screenshot stages appearing right to the parallel stage this time, but can try again if needed.
duplicates

JENKINS-53311 [Blue Ocean] Sequential stages appear to be completed but are still executing

Closed
relates to

JENKINS-53311 [Blue Ocean] Sequential stages appear to be completed but are still executing

Closed